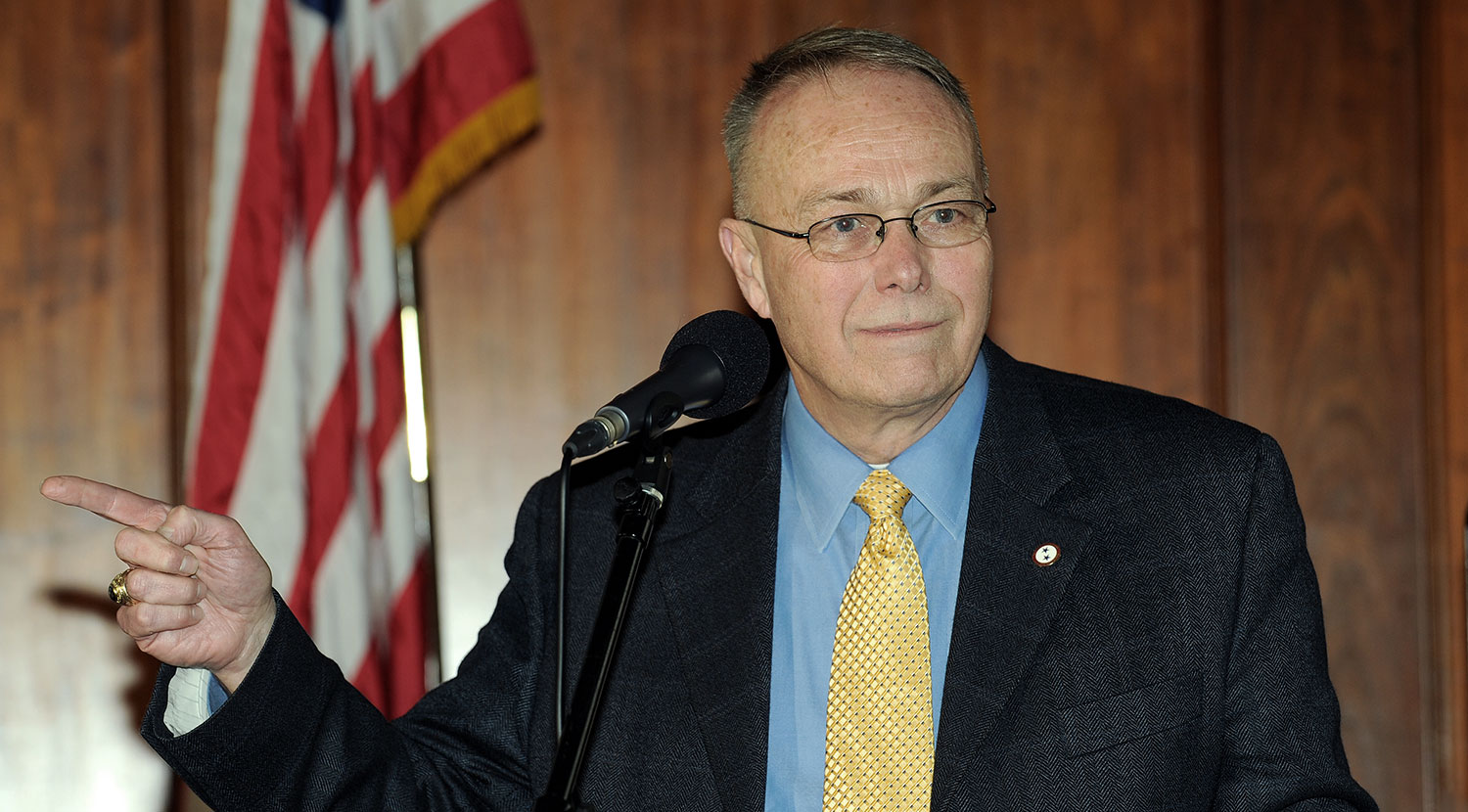 Operation Warrior Wellness hosted a luncheon conference at the New York Athletic Club to raise awareness about the effectiveness of Transcendental Meditation for relieving PTSD symptoms and depression and, ultimately, preventing further incidence of suicide. The conference followed new reports that 22 veterans die from suicide every day.
At the conference, combat veterans—P-51 fighter pilot Jerry Yellin, CMS (Ret.) Ed Schloeman and Afghanistan War veteran Luke Jensen—shared moving accounts of their personal battles with PTSD and, in Mr. Jensen's case, close brushes with suicide. These men were able to triumph over terrible invisible wounds through twice daily practice of Transcendental Meditation.
Compelling testimony from a panel of experts that included Rear Admiral (Ret.) Richard Schneider, President of Norwich University; Marguerite Meyer, Ed.D., Director of Norwich University's Academic Achievement Center; Robert Cancro, M.D., Chairman Emeritus of NYU Langone Medical Center; and Gary Kaplan, M.D., Ph.D., Associate Professor of Neurology at Hofstra University, confirmed that the experiences of these courageous men are not unique.
The compelling data and moving accounts presented at the conference have inspired several national publications to help raise awareness about TM for veterans.
Read about it on Bloomberg Businessweek