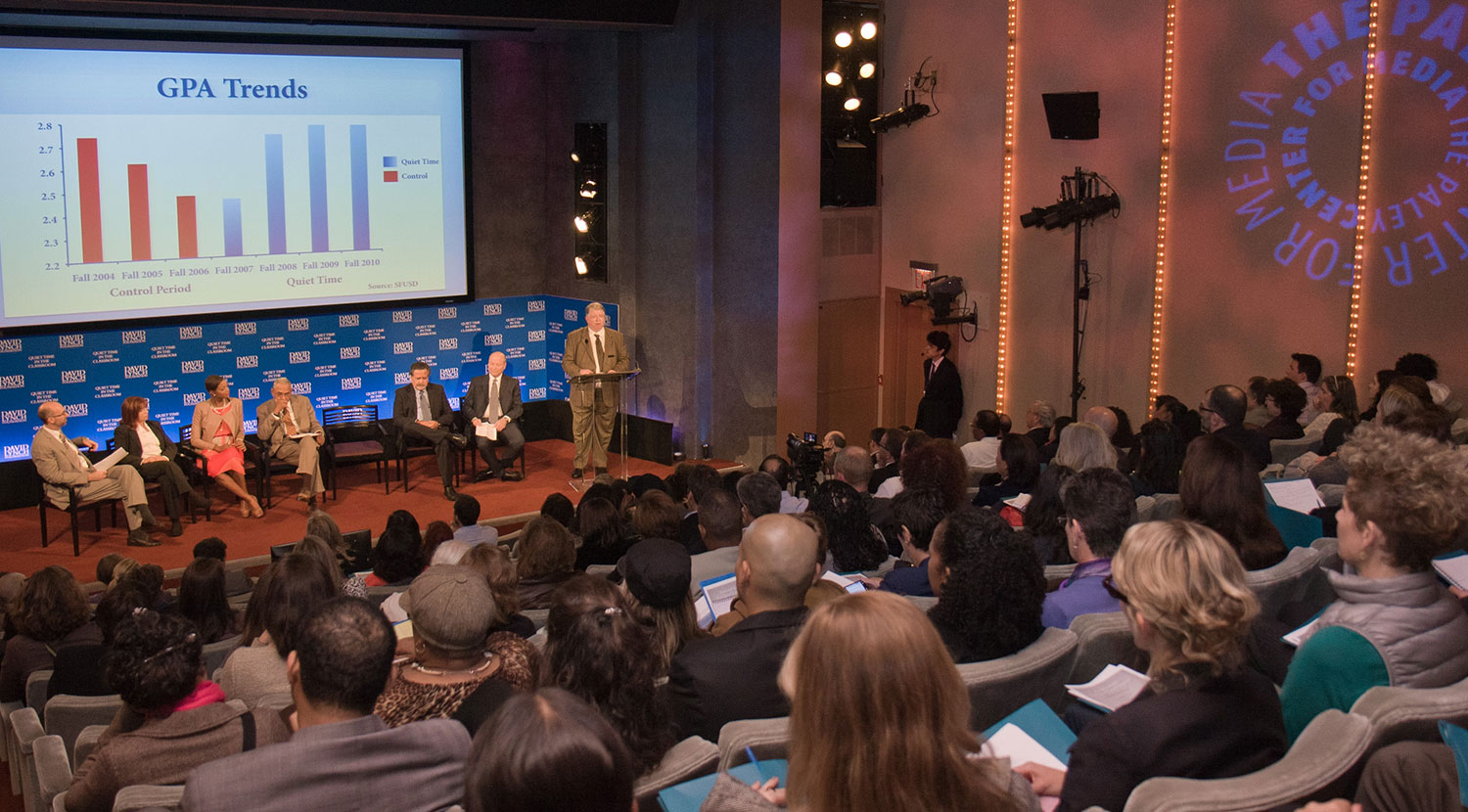 At this David Lynch Foundation–hosted National Education Summit, New York's educational leaders convened at the Paley Center for Media to learn about the data behind the Transcendental Meditation–based Quiet Time program, which has delivered educational breakthroughs at schools across the country. The event was co-hosted by philanthropist and entrepreneur Russell Simmons and DLF President John Hagelin. Presenters included:
Robert Hughes, President, New Visions for Public Schools
Carlos Garcia, Superintendent, San Francisco Unified School District (Ret.)
James S. Dierke, Executive Vice-President, American Federation of School Administrators
Laurent Valosek, Executive Director, Center for Wellness and Achievement in Education
Richard Friedman, M.D., Professor of Clinical Psychiatry and Director of the Psychopharmacology Clinic, Weill Cornell Medical College
Norman Rosenthal, M.D., Clinical Professor of Psychiatry, Georgetown University Medical School
Tai Beauchamp, Founder and President, The Blue Print Group
Charles Rutherford, Ph.D., Principal, Ideal Academy Public Charter School
Donna Finn, Principal, Frank Sinatra School of the Arts
Soledad O'Brien, host of CNN's Starting Point with Soledad O'Brien, and Pedro Noguera, Peter L. Agnew Professor of Education at New York University, presented via video to charge the audience to seriously consider the implications behind this data.
Based on the success of the summit, several schools in the tri-state area have applied for a David Lynch Foundation grant to implement the Quiet Time program in their schools.